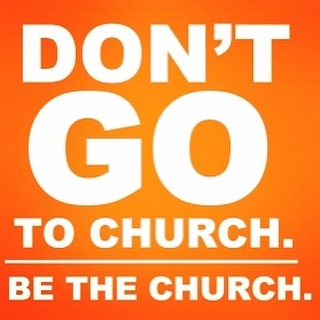 F.I.T. Community Church
500 Lucy Garrett Road
Roxboro, NC 27574
THE MEMBERSHIP COVENANT OF F.I.T. COMMUNITY CHURCH
EXPLANATION OF COVENANT
This covenant is made before God between you and the members of F.I.T Community Church. As a member of F.I.T. Church, this covenant to which you commit consists of your promise to do each of the acts described below. Abiding by the Membership Covenant is an ongoing and perpetual requirement for maintaining membership, and in doing so, receiving all of the tangible and intangible benefits of being a part of a biblically functioning Church.
COVENANT COMMITMENT
Having made a personal commitment of faith in Jesus Christ as my Lord and Savior, having followed with baptism by immersion as a testimony of salvation, and having completed the Church's membership class, I commit myself to God and the other members to lead lost people into Faithful, Intentional, and Trusting relationships with Jesus Christ. I understand that in order for me to be a functioning church member I also must live by the standards as specified below:
I will be Faithful:
I will be glad and rejoice in You; I will sing praise to Your name, O Most High.
Psalms 9:2 NKJV
His lord said to him. "Well done, good and faithful servant; you were faithful over a few things, I will make you ruler over many things. Enter into the joy of your lord."
I will be Faithful to live a Godly and Worshipful life
"...true worshipers will worship the Father in spirit and truth, for they are the kind of worshipers the Father seeks. God is spirit, and his worshipers must worship in spirit and in truth." John 4:23-24
"Jesus said, 'Love the Lord your God with all your heart...soul...and mind. This is the first and the greatest commandment.'" Matthew 22:37
"Therefore, I urge you...in view of God's mercy, to offer your bodies as living sacrifices, holy and pleasing to God — this is your spiritual act of worship. Do not conform any longer to the pattern of this world, but be transformed by the renewing of your mind. Then you will be able to test and approve what God's will is — his good, pleasing and perfect will." Romans 12:1-2
I will be Faithful to attend the weekend worship service
"And let us consider how we may spur one another on toward love and good deeds. Let us not give up meeting together, as some are in the habit of doing, but let us encourage one another..." Hebrews 10:24-25
"His intent was that through the church, the manifold wisdom of God should be made known..." Ephesians 3:10
I will be Faithful in pursuing God's leadership in all areas of my life
"Trust in the Lord with all your heart and lean not on your own understanding; in all your ways acknowledge him, and he will make your paths straight." Proverbs 3:5-6
"Worship the Lord your God, and serve Him only." Matthew 4:10
"Delight yourself in the Lord and he will give you the desires of your heart." Psalm 37:4
I will be Faithful in giving my tithes (10%) and offerings to F.I.T. Community Church.
"A tenth of [all your] produce...is the Lord's and is holy." Leviticus. 27:30
"Each one of you, on the first day of each week, should set aside a specific sum of money in proportion to what you have earned and use it for the offering."
1 Corinthians 16:2
"Bring the whole tithe into the storehouse, that there may be food in my house. Test me in this," says the Lord Almighty, "and see if I will not throw open the floodgates of heaven and pour out so much blessing that you will not have room enough for it." Malachi 3:10
I WILL BE INTENTIONAL:
I will be Intentional by praying for the growth, health, and protection of this church.
"To the church...We always thank God for you and pray for you constantly." 1 Thessalonians 1:1-2
"Stand firm then, with the belt of truth buckled around your waist, with the breastplate of righteousness in place, and with your feet fitted with the readiness that comes from the gospel of peace. In addition to all this, take up the shield of faith, with which you can extinguish all the flaming arrows of the evil one. Take the helmet of salvation and the sword of the Spirit, which is the word of God. And pray in the Spirit on all occasions with all kinds of prayers and requests. With this in mind, be alert and always keep on praying for all the saints." Ephesians 6:14-18
I will be Intentional by acting in love towards other members of the church.
"I give you a new commandment, that you love one another, just as I have loved you, you also should love one another. By this everyone will know that you are my disciples, if you have love for one another." John 13:34-35 "
"Be devoted to one another in brotherly love. Honor one another above yourselves. Never be lacking in zeal, but keep your spiritual fervor, serving the Lord. Be joyful in hope, patient in affliction, faithful in prayer. Share with God's people who are in need. Practice hospitality." Romans 12:10-13
I will be Intentional by inviting the unchurched and warmly welcoming guests to the church.
"Anyone who calls on the name of the Lord will be saved. But who can ask Him to save them unless they believe in Him? And how can they believe in Him if they have never heard of Him? And how can they hear about Him unless someone tells them?" Romans 10:13-14
"So, warmly welcome each other into the church, just as Christ has warmly welcomed you; then God will be glorified" Romans 15:7
I will be Intentional by looking for opportunities to show compassion to those in need around me.
"Therefore, as God's chosen people, holy and dearly loved, clothe yourselves with compassion, kindness, gentleness and patience." Colossians 3:12
"Each of you should look not only to your own interests, but also to the interests of others. Your attitude should be the same as that of Christ Jesus: Who... [took on] the very nature of a servant..." Philippians. 2:4-5,7
I WILL BE TRUSTING:
I will be Trusting by being unified with the leaders and members of the church.
"Be responsive to your pastoral leaders. Listen to their counsel. They are alert to the condition of your lives and work under the strict supervision of God. Contribute to the joy of their leadership..." Hebrews 13:17 "
"...May they be brought to complete unity to let the world know that you sent me [Jesus] and have loved them even as you have loved me." John 17:23
"...make my joy complete by being like-minded, having the same love, being one in spirit and purpose. Do nothing out of selfish ambition or vain conceit, but in humility consider others better than yourselves." Philippians 2:2-3
I will be Trusting by refusing to gossip or cause divisiveness in the church
"Do not let any unwholesome talk come out of your mouths, but only what is helpful for building others up according to their needs..." Ephesians 4:29
"Warn a divisive person once, and then warn him a second time. After that, have nothing to do with him." Titus 3:10
I will be Trusting by resolving conflict by Biblical conflict resolution as taught by Jesus.
"If your brother sins against you, go and show him his fault, just between the two of you. If he listens to you, you have won your brother over. But if he will not listen, take one or two others along, so that 'every matter may be established by the testimony of two or three witnesses.' If he refuses to listen to them, tell it to the church..." Matthew 18:15-17
"Is it possible that there isn't one levelheaded person among you who can make fair decisions when disagreements and disputes come up? I don't believe it. And here you are taking each other to court before people who don't even believe in God! How can they render justice if they don't believe in the God of justice? These court cases are an ugly blot on your community. Wouldn't it be far better to just take it, to let yourselves be wronged and forget it? All you're doing is providing fuel for more wrong, more injustice, bringing more hurt to the people of your own spiritual family."
1 Corinthians 6:5-8
I will Trust Jesus by being responsible for my spiritual maturity.
"Anyone who lives on milk, being still an infant, is not acquainted with the teaching about righteousness. But solid food is for the mature, who by constant use have trained themselves to distinguish good from evil. Therefore let us leave the elementary teachings about Christ and go on to maturity..."
Hebrews 5:13-6:1
"Whatever happens, make sure that your everyday life is worthy of the gospel of Christ." Philippians 1:27 "
...grow in grace and knowledge of our Lord and Savior Jesus Christ." 2 Peter 3:18
"All Scripture is God-breathed and is useful for teaching, rebuking, correcting and training in righteousness, so that the man of God may be thoroughly equipped for every good work."
2 Timothy 3:16-17
"They devoted themselves to the apostles' teaching and to the fellowship, to the breaking of bread and to prayer. Everyone was filled with awe..."
Acts 2:42-43
I will be Trusting by regularly volunteering in one or more church ministries
"Now these are the gifts Christ gave to the church...the evangelists, and the pastors and teachers. Their responsibility is to equip God's people to do his work and build up the church, the body of Christ. This will continue until we all come to such unity in our faith and knowledge of God's Son that we will be mature in the Lord, measuring up to the full and complete standard of Christ."
Ephesians 4:11-13
"[Jesus said]...whoever wants to become great among you must be your servant, and whoever wants to be first must be slave of all. For even the Son of Man did not come to be served, but to serve, and to give his life as a ransom for many." Mark 10:43-45 "
Serve wholeheartedly, as if you were serving the Lord, not men..."
Ephesians 6:7-8
"Serve one another with the particular gifts God has given each of you."
1 Peter 4:10
I am committing myself to abide by the scriptures as revealed in the church membership covenant. From this day forward, F.I.T. Community Church will be my home church, where I will be a Faithful, Intentional, and Trusting servant of the Lord Jesus.
_________________________ ________________________
Pastor Date Member Date
_________________________
Witness Date