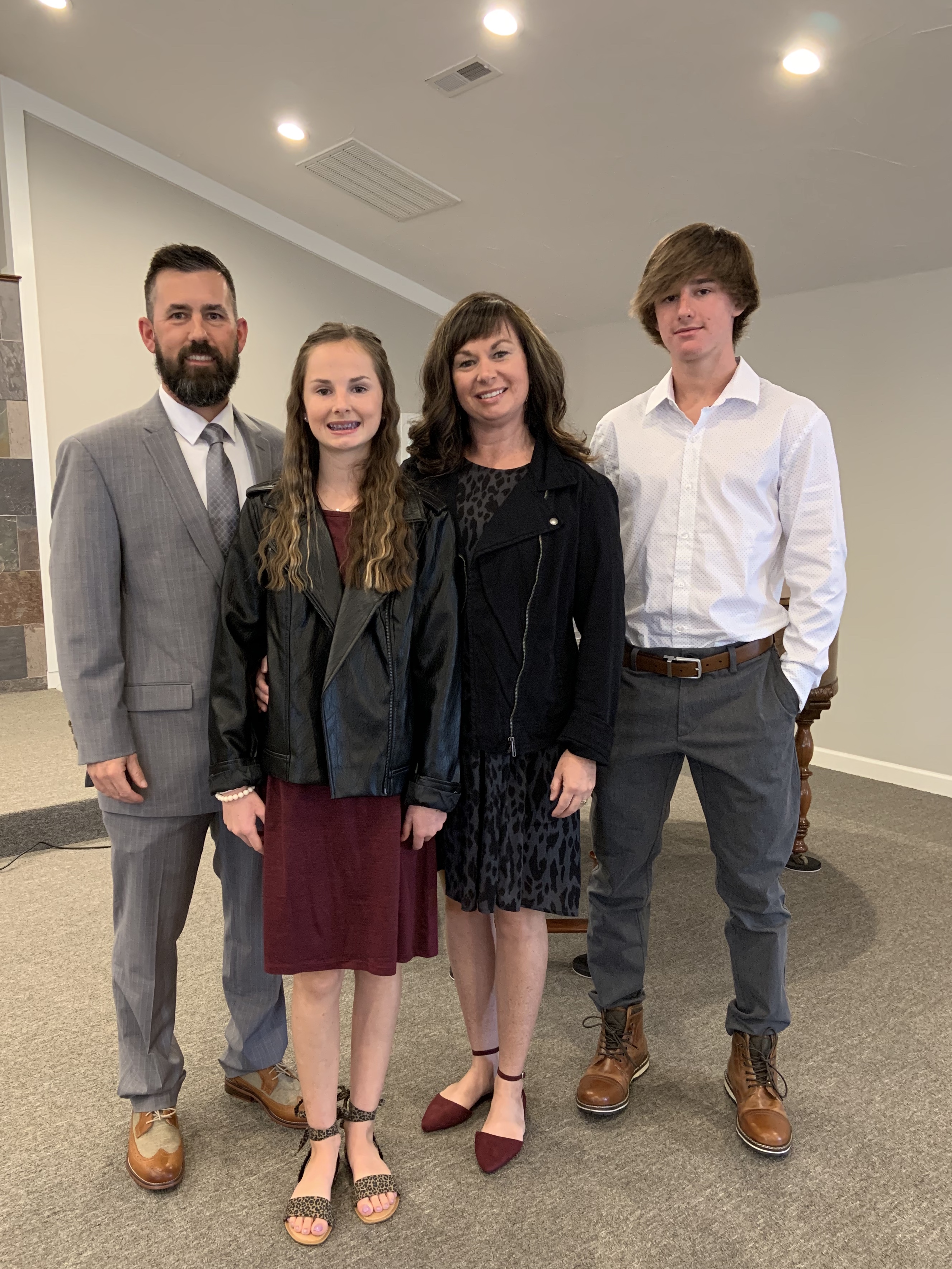 Brad and his wife Jamie, are lifelong Roxboro residents who became church planters in 2012. After running from God's calling for many years, Brad surrendered to God by simply saying yes. Saying yes to ministry, and saying yes, to go wherever God leads.
Before planting F.I.T. Community Church, Brad and Jamie had served in other churches in the Roxboro area as Sunday School teachers, Youth ministry, and Worship team ministry.
Pastor Brad graduated from Elon University in 1998 with a Bachelor of Arts degree in Political Science and a concentration in Law. Since 2012 Brad has studied Theology at Liberty University Rawlings School of Divinity as well as Masters International School of Divinity.
You can also find Brad and Jamie, as well as their two children Jaxson and Julia, serving the community through their Real Estate and Home Building businesses. Pastor Brad is fond of saying that he is not bi-vocational but co-vocational. Brad and Jamie believe that God must be first in all things including the family, the church, and the business world.
Brad and Jamie love spending time with their immediate family as well as their ever growing church family. They have a passion for community and for developing life long disciples.